This product has no reviews yet.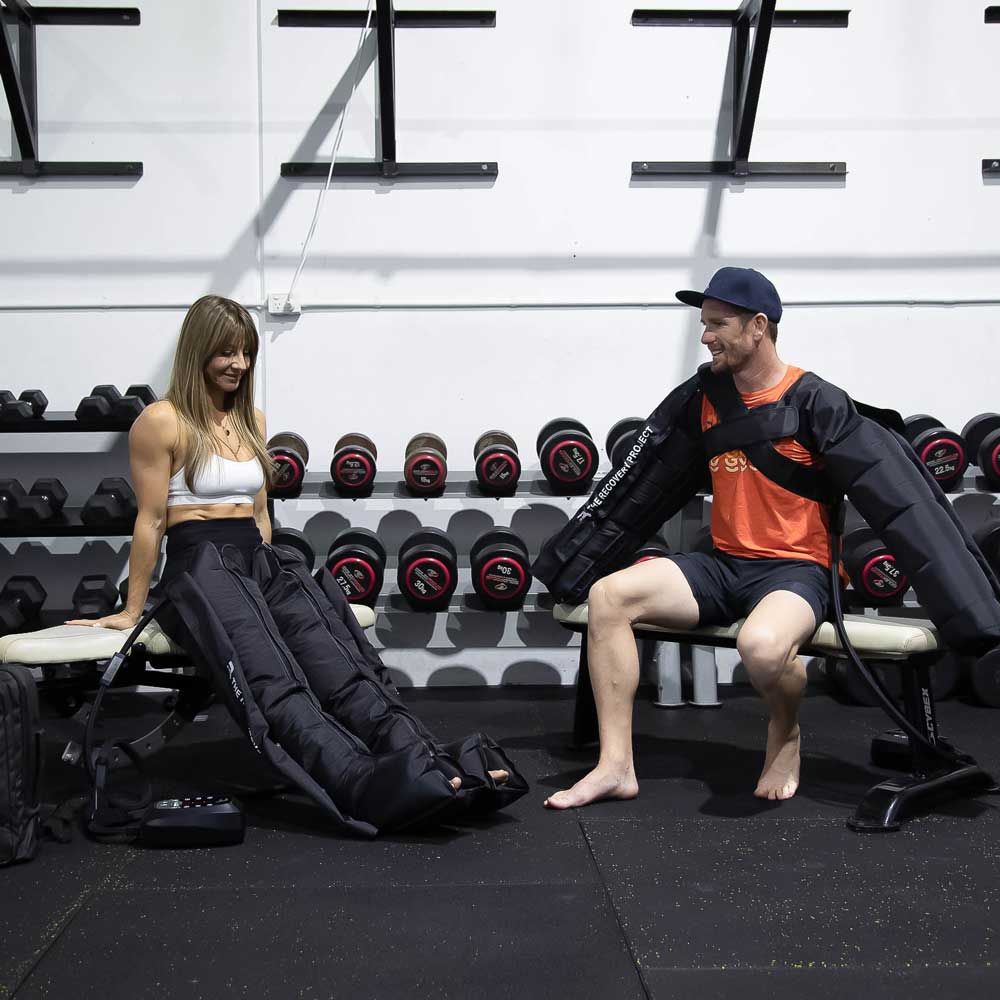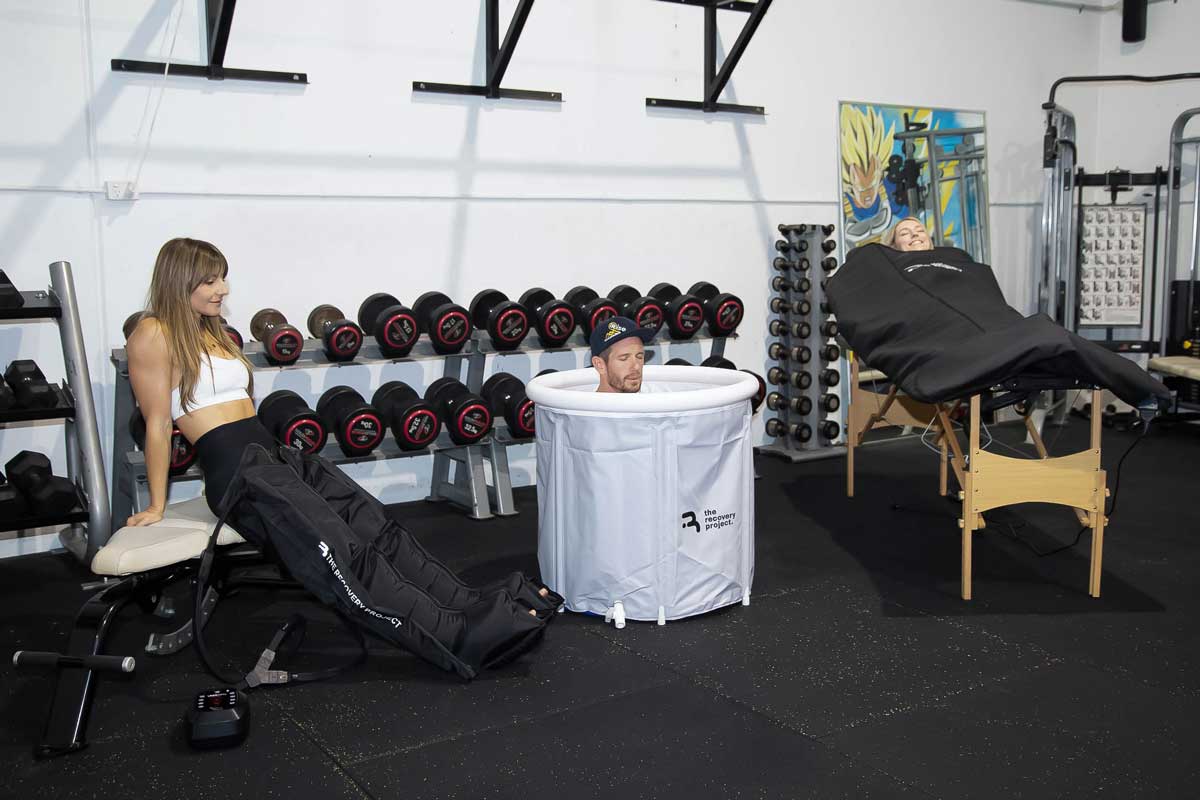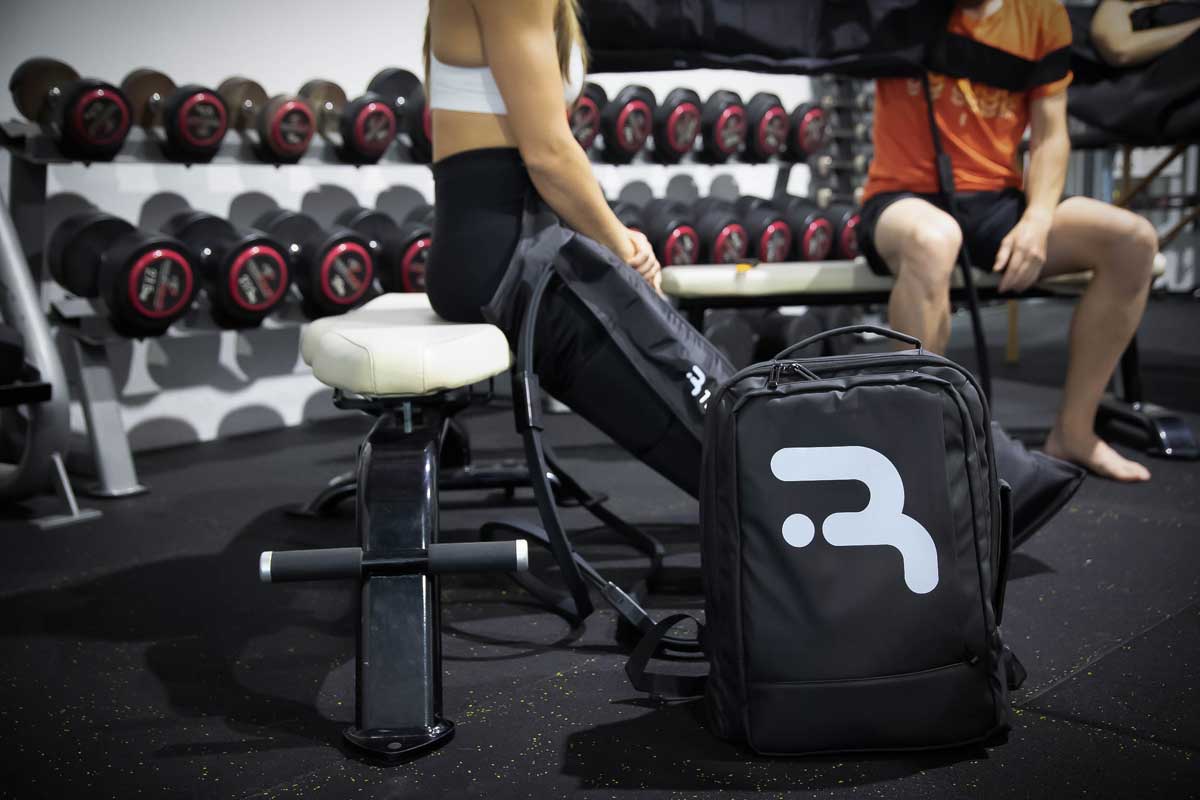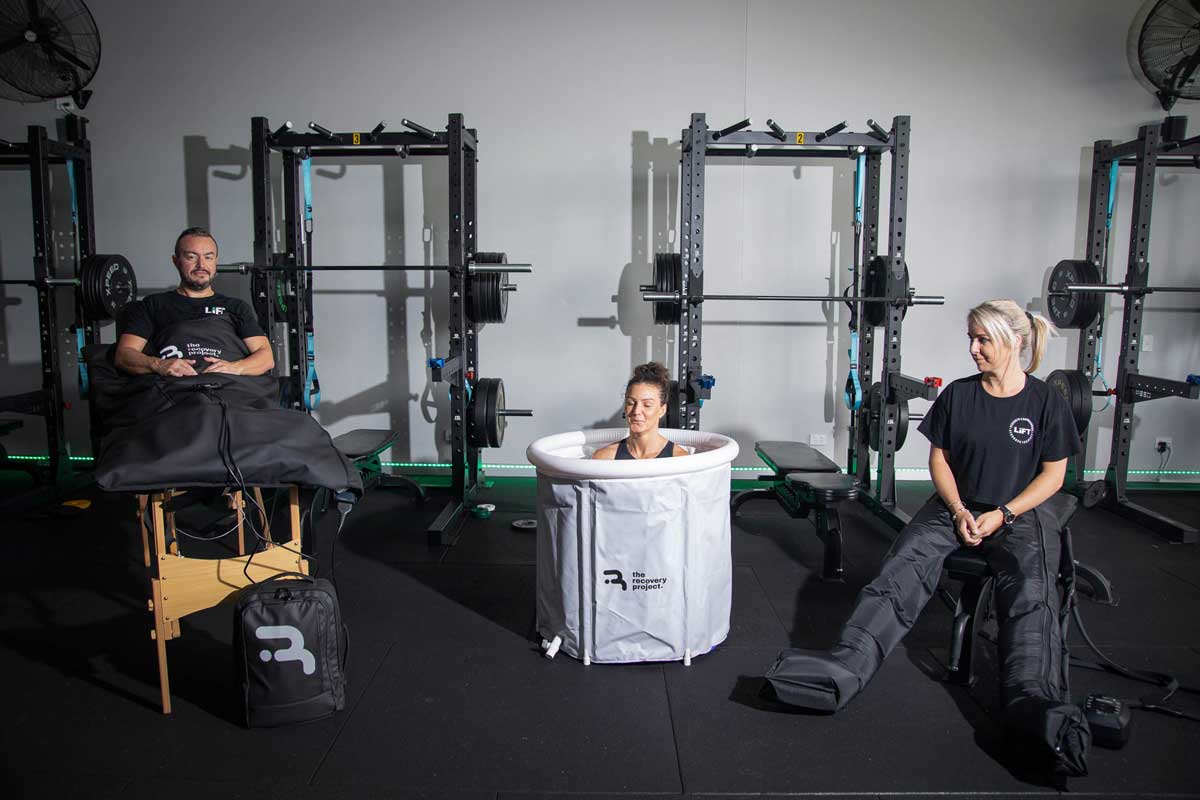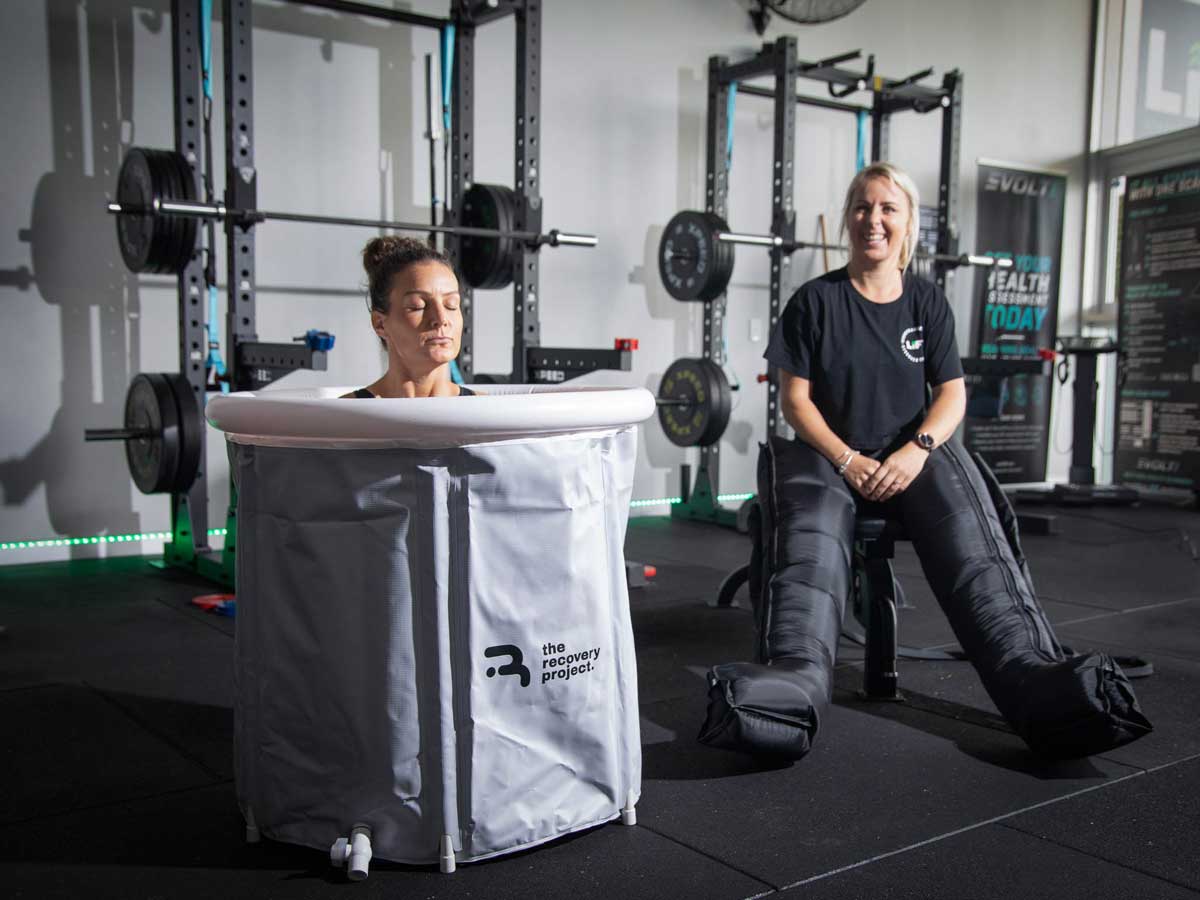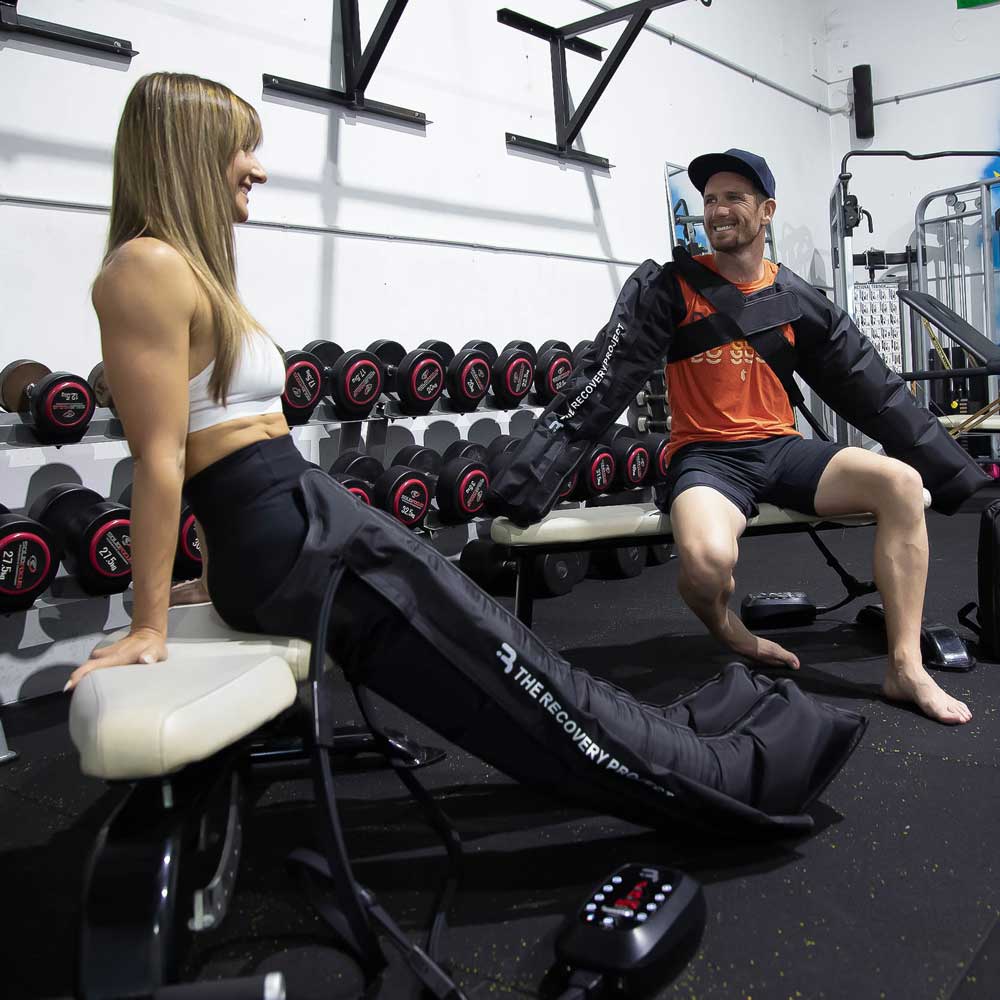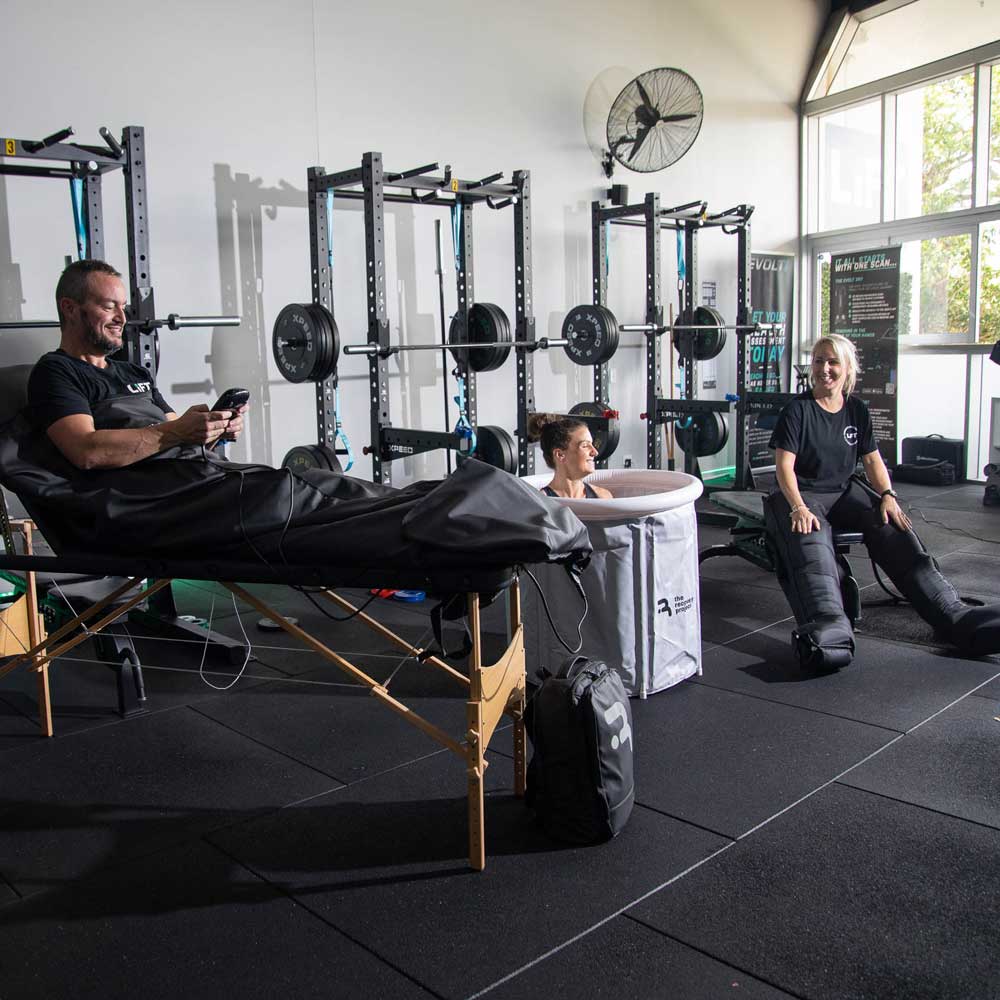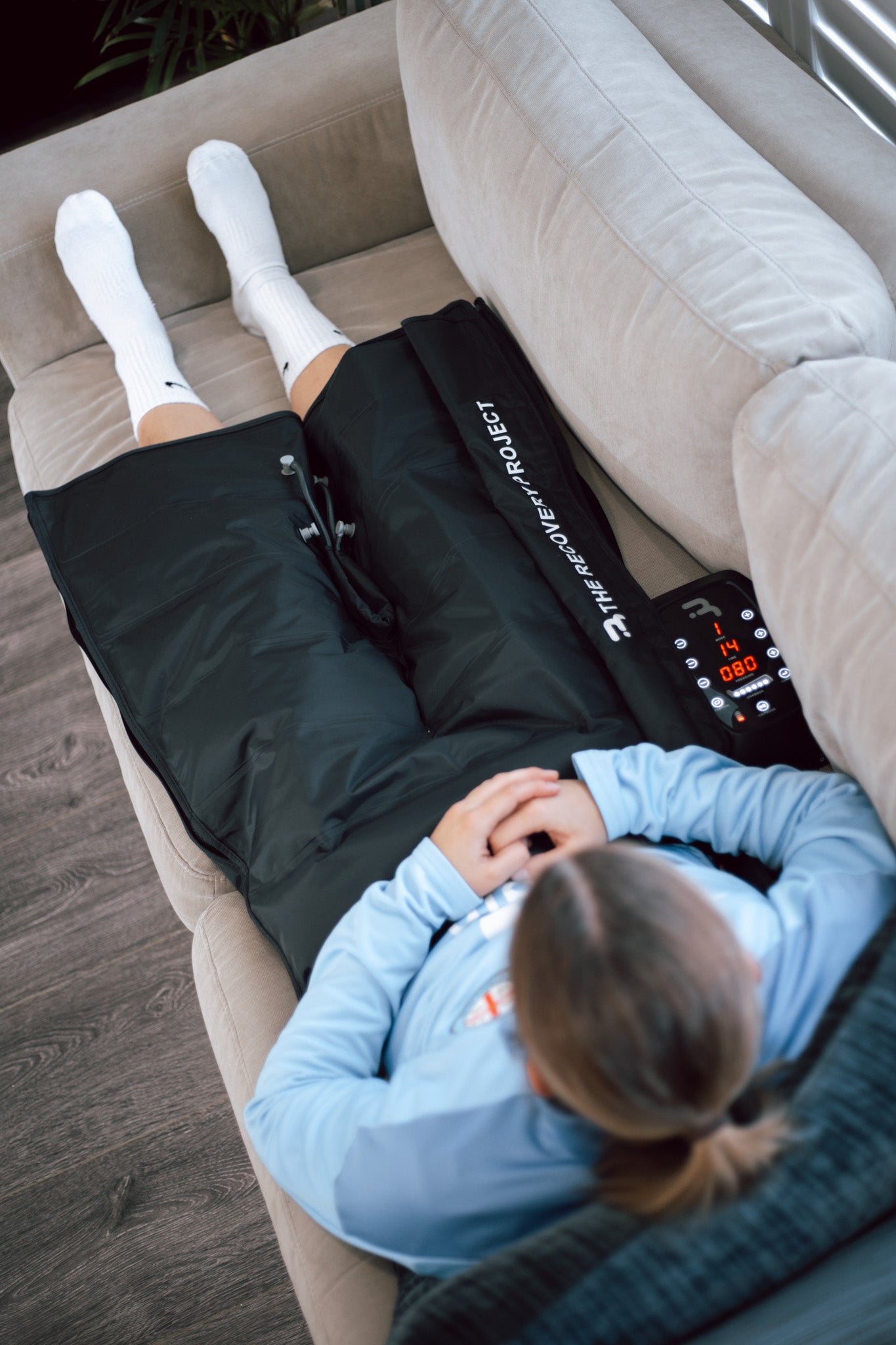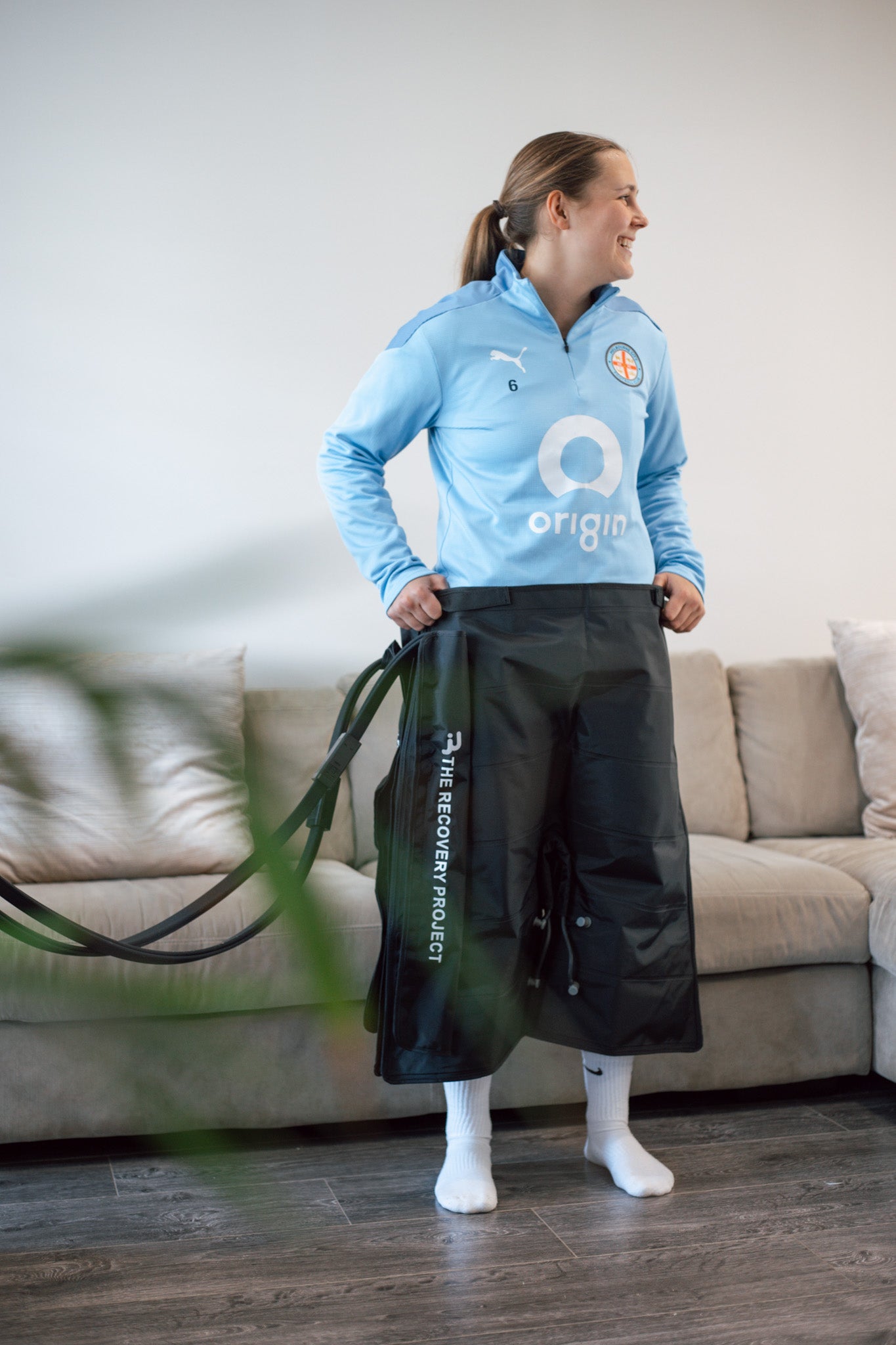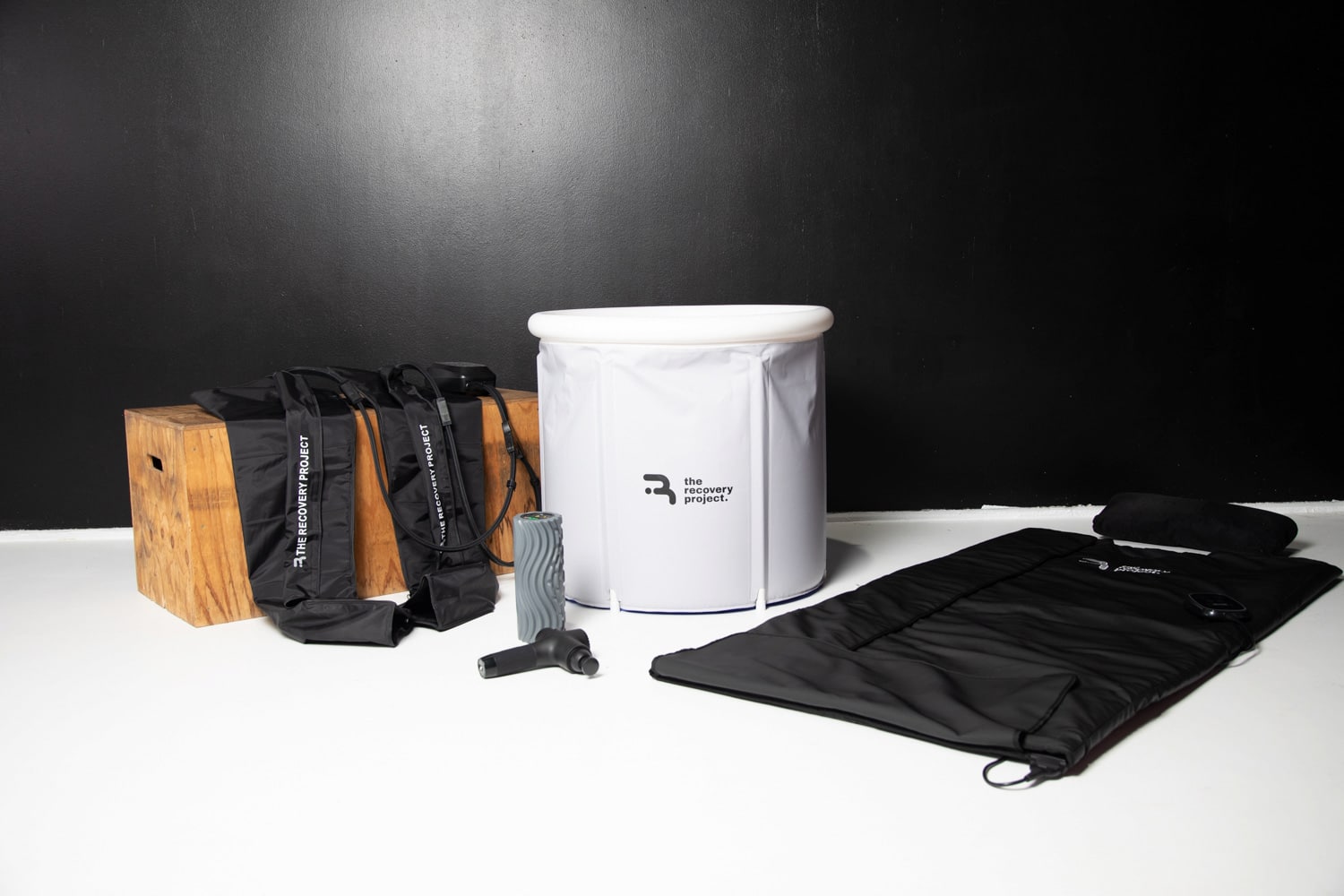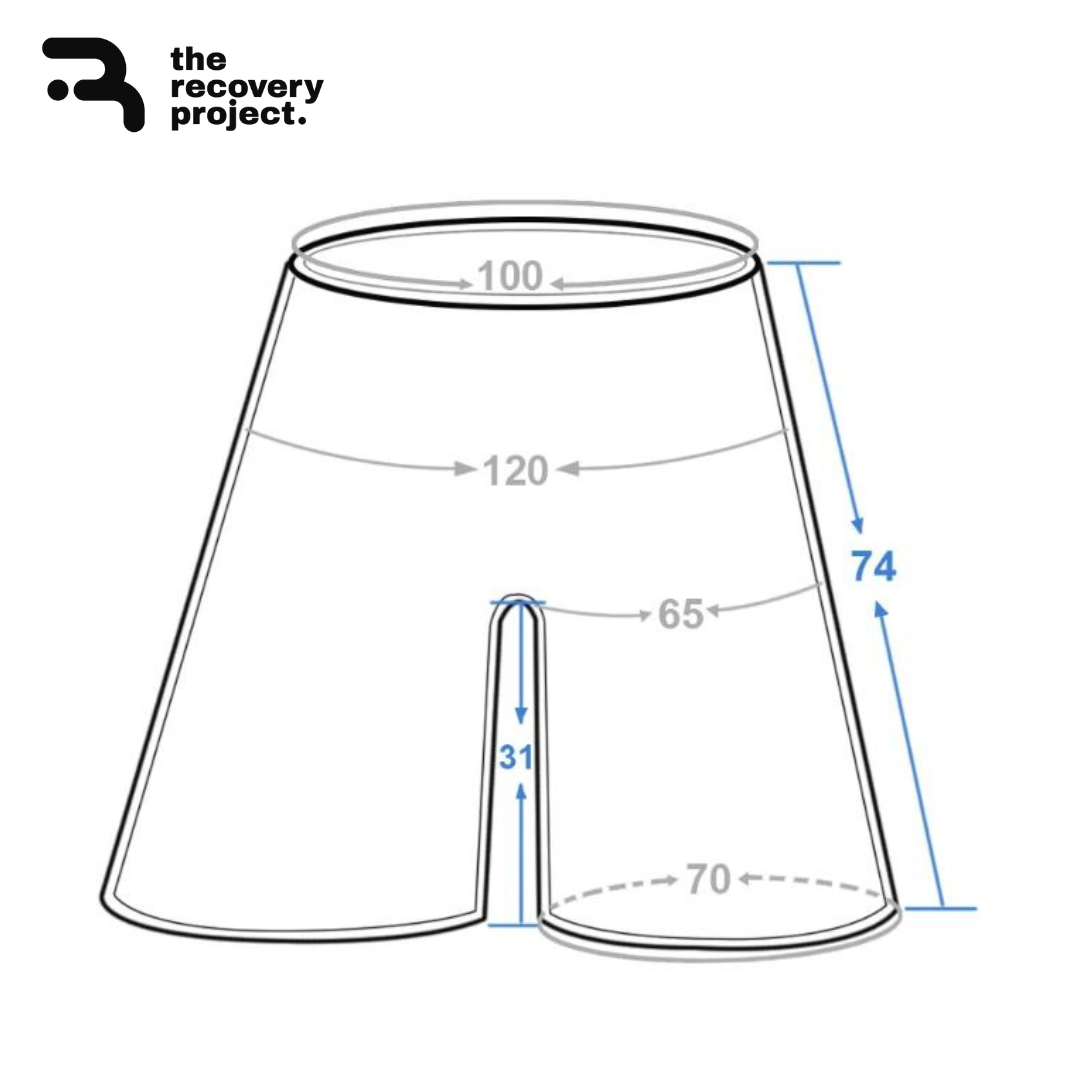 Recovery Bundle with Full Body Compression
---
Get access to The Recovery Projects' full suite of recovery products that are beneficial for both your performance and health for a fantastic price. No more memberships or travel to access compression, cold and/or heat therapy, have a professional-level recovery setup in the comfort of your own home!
All of these products are also highly portable, so are ideal for away games, on-the-road performance or for any occasion when you need a professional-level recovery that you can set up anywhere.
This Bundle includes:
1 x Full Body Compression System
1 x Carry Bag
1 x Infrared Sauna Blanket
1 x 1 x Portable Ice Bath
Free standard shipping on all orders. $24.95 flat rate express shipping. Shipping with Australia Post.
30 Day Money-Back Guarantee

We're that confident in our products that if you're not 100% satisfied, we'll give you your money back, no questions asked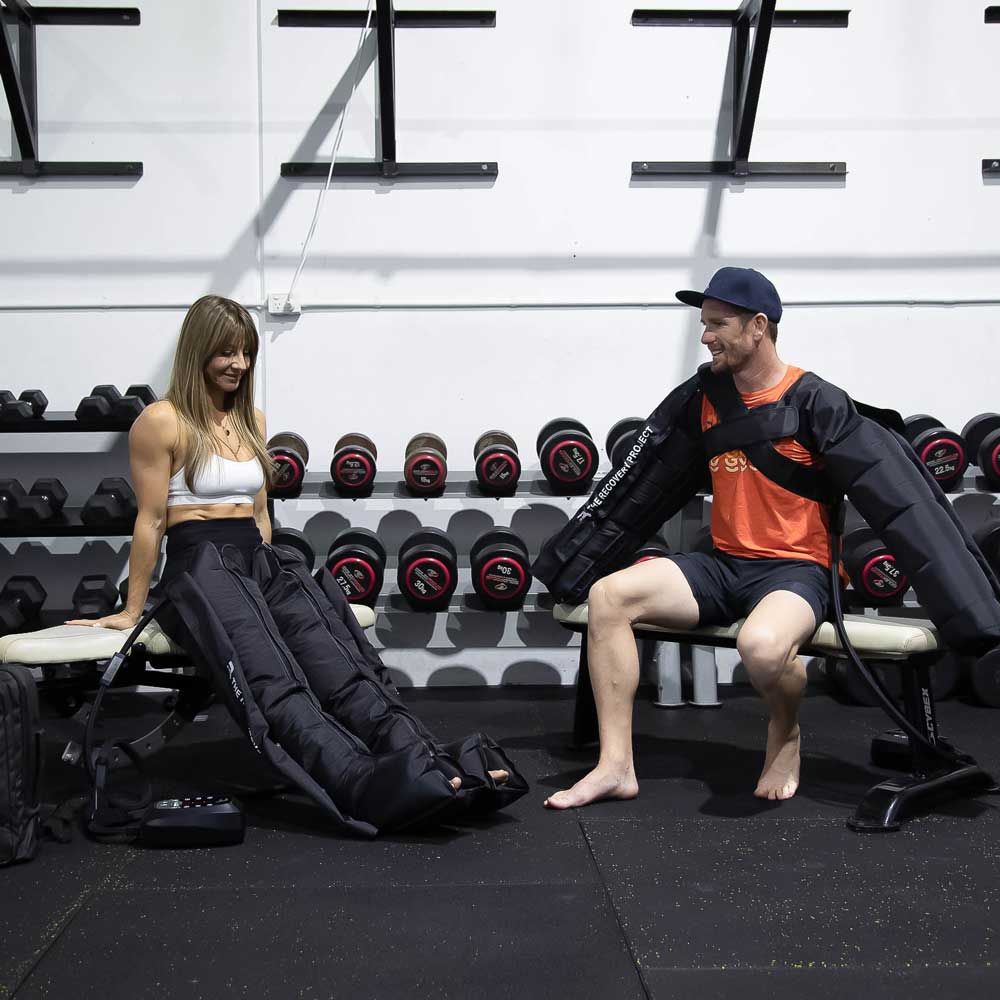 This product has no reviews yet.
CAN ANYBODY USE COMPRESSION BOOTS?

Our compression boots are safe for home use, however, before use we recommend consulting your doctor if you have any of the following conditions: Acute pulmonary edema Acute thrombophlebitis Acute congestive cardiac failure Acute infections Deep vein thrombosis (DVT) Episodes of pulmonary embolism Wounds, lesions, infection, or tumors at or near the site of application Where increased venous and lymphatic return is undesirable Bone fractures or dislocations at or near the site of application
CAN I USE YOUR COMPRESSION BOOTS WHILE I'M PREGNANT?

We have found that many women who are pregnant use our boots to help relieve swelling and soreness! In any case, it is always best to consult with your doctor to see if this device is right, and safe, for you to use.
WHAT MAKES THE RECOVERY PROJECT COMPRESSION BOOTS DIFFERENT FROM OTHER BRANDS?

Higher pressure range (80-260 mmHg) More chambers (6 overlapping chambers) More massage modes (6 different modes) Ability to turn individual chambers off. For example, if you have a knee or ankle injury you can turn those chambers off to still experience the benefits of compression, but without any pain points.
WHICH COMPRESSION MODE DO YOU RECOMMEND?

We recommend Compression Mode 2 as this provides sequential compression, which the research shows is the most effective for improving blood flow.
WHY IS THERE NO SIZE SELECTION FOR THE COMPRESSION BOOTS?

Our boots are 100 cm in length and 75 cm in width, which is a suitable size for the majority of people. If you are shorter or a youth athlete, then you can use the deactivate chambers feature to turn off the top chamber for a more comfortable fit. This not only saves you the hassle of measuring, but you can also share your boots with a training partner.
CAN THE BATH BE USED WITH HOT WATER?

Yes, we recommend 38-40°C water, which the bath can comfortably handle
HOW COLD SHOULD THE RECOVERY PROJECT ICE BATH BE?

For recovery purposes, the water should be between 10-15°C. It takes approximately 3-4 10 kg bags of ice to get the bath to this temperature when it is ¾ filled.
HOW DO I EMPTY THE WATER?

There is a plug and a tap option at the base of the bath. The bath also comes with a Drainage Adaptor that allows you to run water further away from the bath.
HOW DO YOU FILL THE ICE BATH?

You can fill the Ice Bath using either a garden hose or shower
HOW LONG CAN YOU LEAVE WATER IN THE ICE BATH FOR?

This is a bit of a difficult one to answer as it will depend on a number of factors such as frequency of use, number of people using it, where the ice bath is located etc. However, if it's only 1 or 2 people using it, then as a rule of thumb, you would want to refresh your Ice Bath water every 48 h.
HOW LONG SHOULD I SPEND IN THE RECOVERY PROJECT ICE BATH?

Research has shown that to enhance recovery you should aim to accumulate 10 min in the Ice Bath. You can either do this all at once (i.e. 10 min straight) or if you're not used to Cold Water Immersion, you can break it up into shorter durations (e.g. 2 x 5 min with 2 min out of bath inbetween).
IS THE RECOVERY PROJECT ICE BATH SAFE?

We recommend using the Recovery Project Ice Bath when you have someone nearby, especially if you are new to cold water immersion. It is important to consult with your doctor prior to using the Recovery Project Ice Bath, especially if you suffer high blood pressure or cardiovascular disease.
The foot pump is used to inflate the ring around the top of the Ice Bath to add extra stability.
WHEN SHOULD I USE THE RECOVERY PROJECT ICE BATH?

For recovery from exercise, health benefits (e.g. increasing parasympathetic nervous system activation & improving immune function) or for coping with stress/improving your mood.
DO I GET THE SAME EFFECT WITH MY FACE BEING OUT OF THE BLANKET?

Yes! The blanket heats up your entire body from within, because of the infrared heat. So yes, you'll still sweat from your face as your core temperature increases. Put on some headphones and relax to your favourite music, podcasts or audiobook!
HOW DO YOU CLEAN THE BLANKET?

Keeping our sauna blanket clean is easy. First, we always recommend to lay a towel down inside. This gets 90% of the job done as you just sweat into the towel (much like you would in a normal sauna). Cleaning is then as simple as cleaning your yoga mat. Lay the blanket out flat and wipe down with a towel to remove the sweat. We then recommend spraying with a natural cleaning spray.
HOW DOES AN INFRARED SAUNA BLANKET DIFFER FROM A REGULAR INFRARED SAUNA?

Your Recovery Project Infrared Sauna Blanket uses the same heating technology as an infrared sauna, emitting far infrared wavelengths. The experience is much the same, but you sauna while lying down instead of sitting up in a traditional box sauna.
HOW LONG DOES THE BLANKET TAKE TO HEAT UP?

10-15 minutes to full temperature, or 2minutes before you start feeling a little heat. Remember to use your blanket on-top of a heat proof surface.
Yes! Our blankets have been made specifically with low EMF heating.
WHAT'S THE RECOVERY PROJECT BLANKET MADE FROM?

We use a high-quality leather exterior and a waterproof interior. All heating layers are protected with fireproof insulators.
WILL I BE LAYING IN MY OWN SWEAT?

No, you won't be laying in a puddle of sweat! We recommend placing a towel down first, so when you sweat, you will sweat into the towel, just the same as you would in a traditional sauna where you would put a towel on the bench first before sitting down. Don't worry, we know that a Sauna Blanket might seem like a weird concept at first, but it is actually super easy to keep clean!
Our customer support is available Monday to Friday: 8am-5pm
Average response time: 24-48 h