This product is rated 0 of stars.
It has received 10 reviews.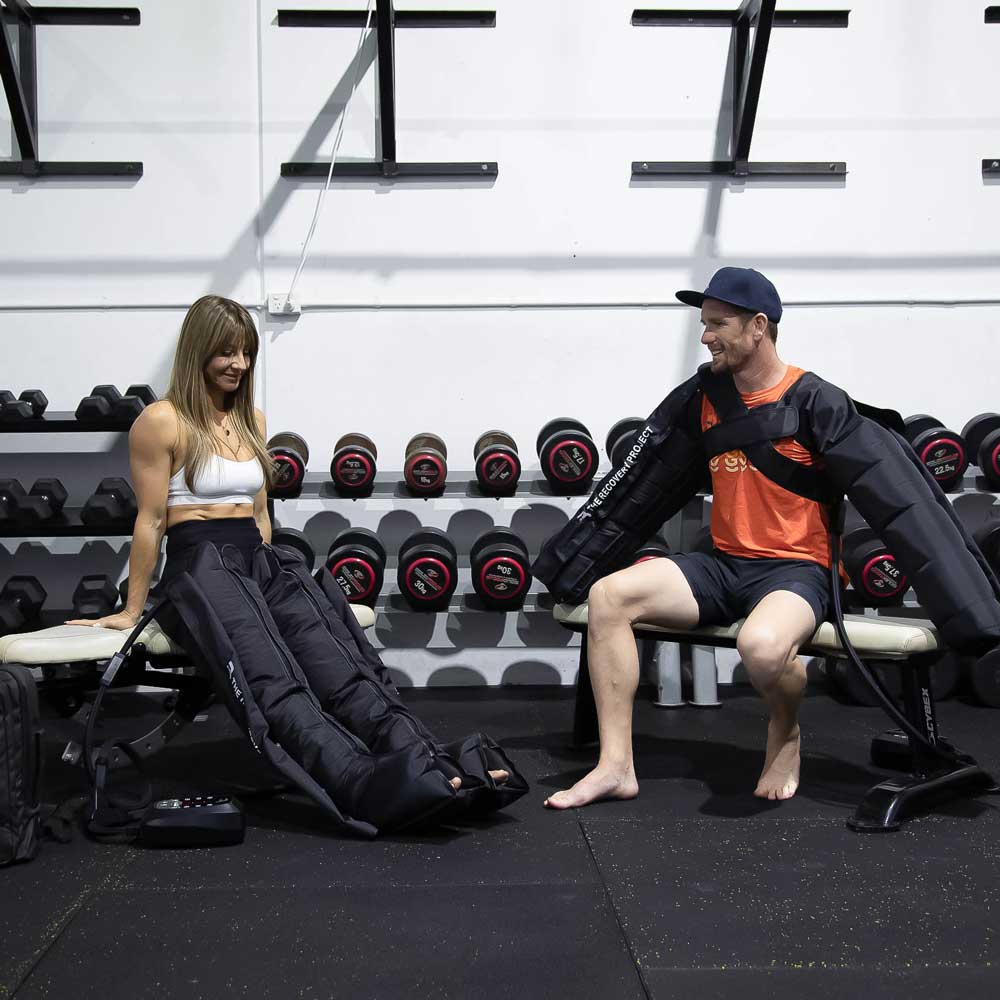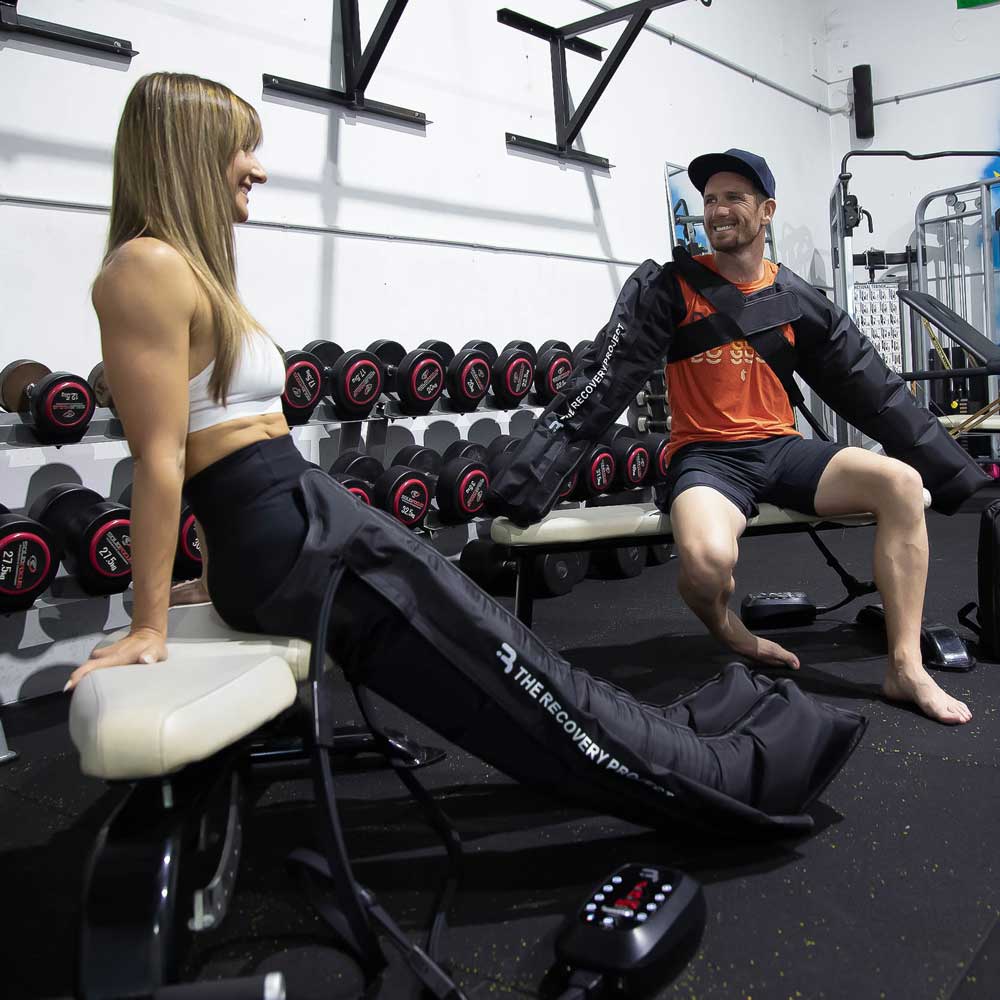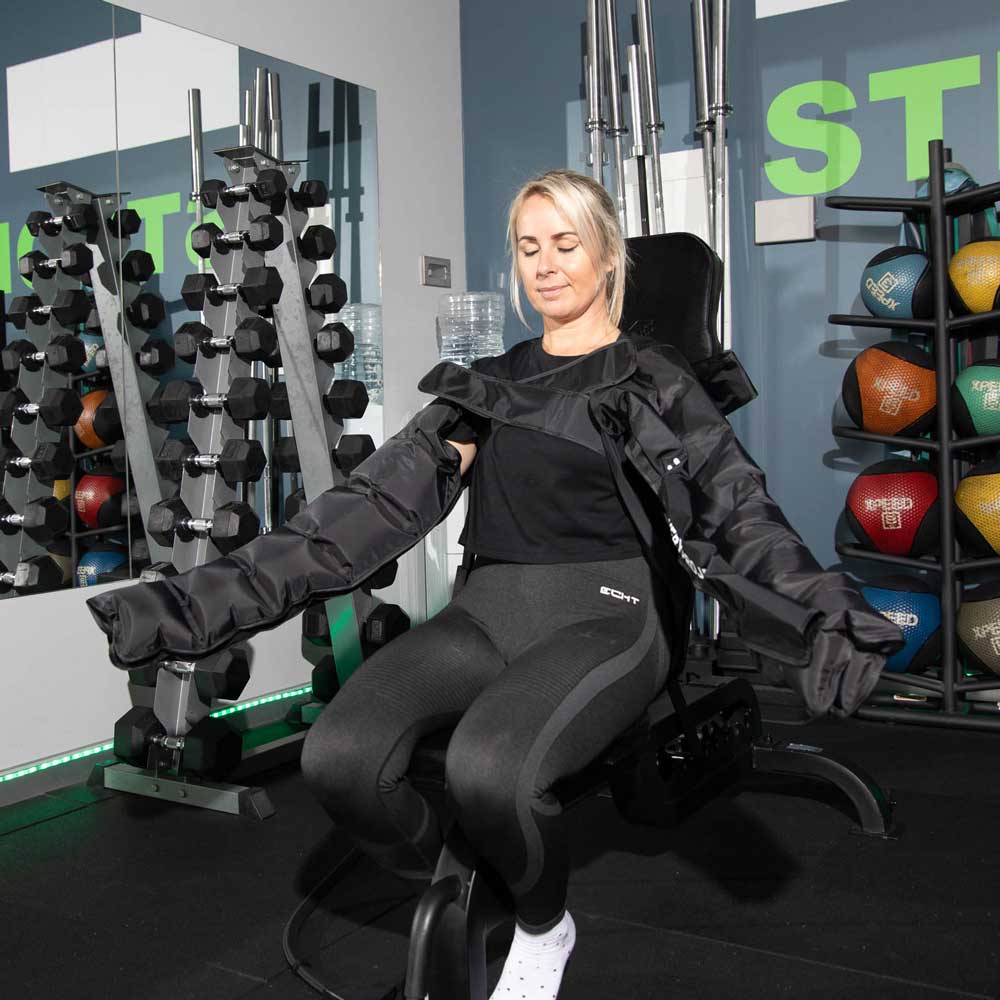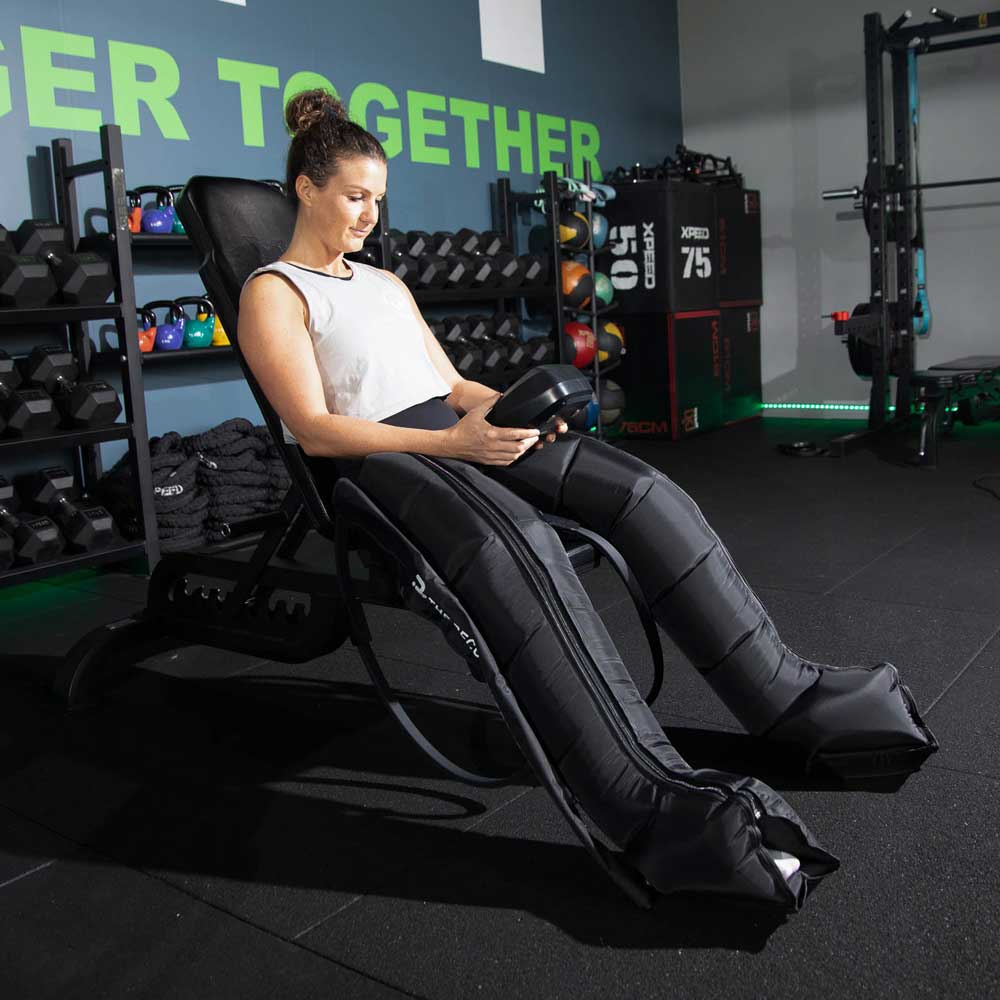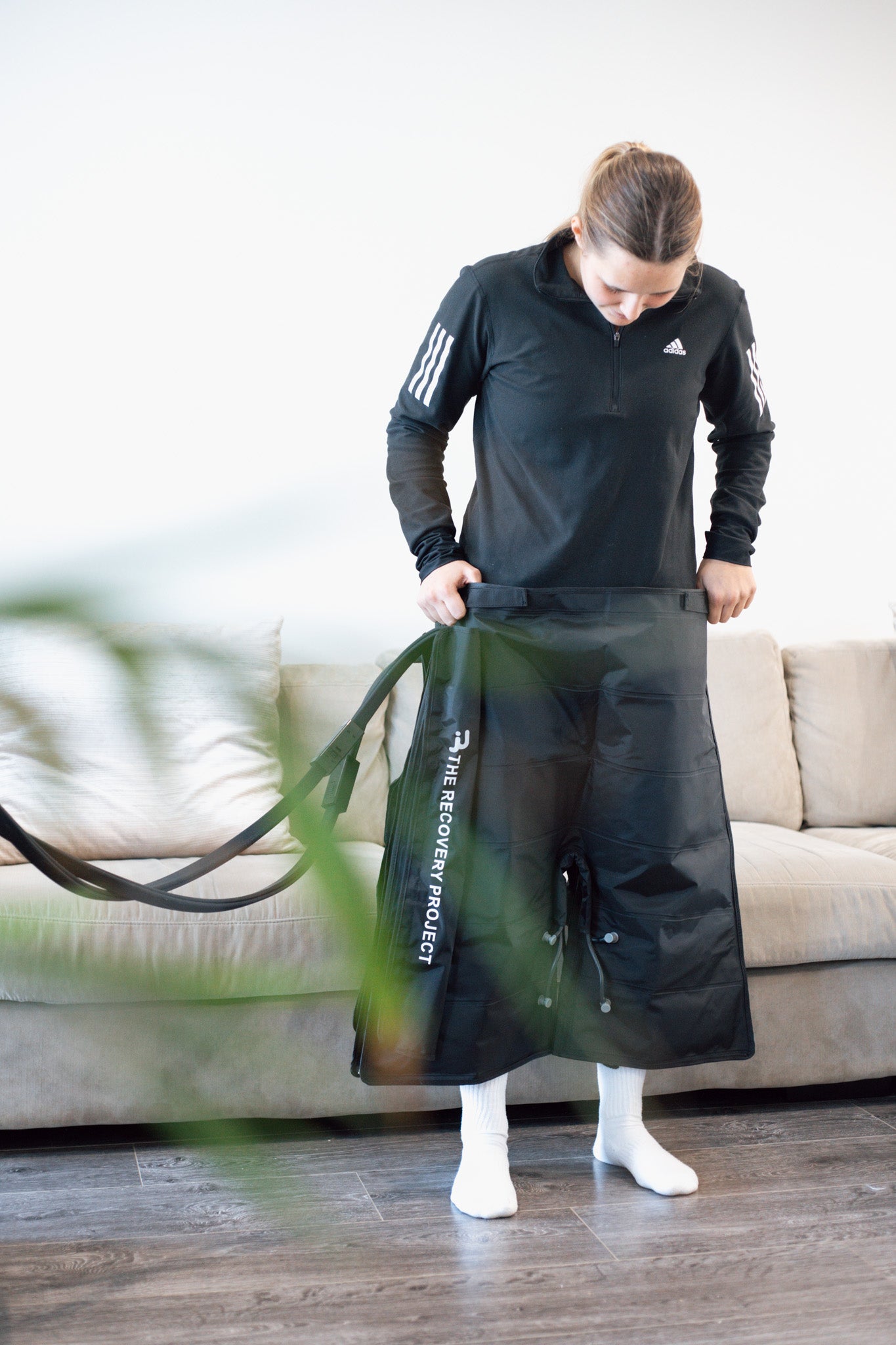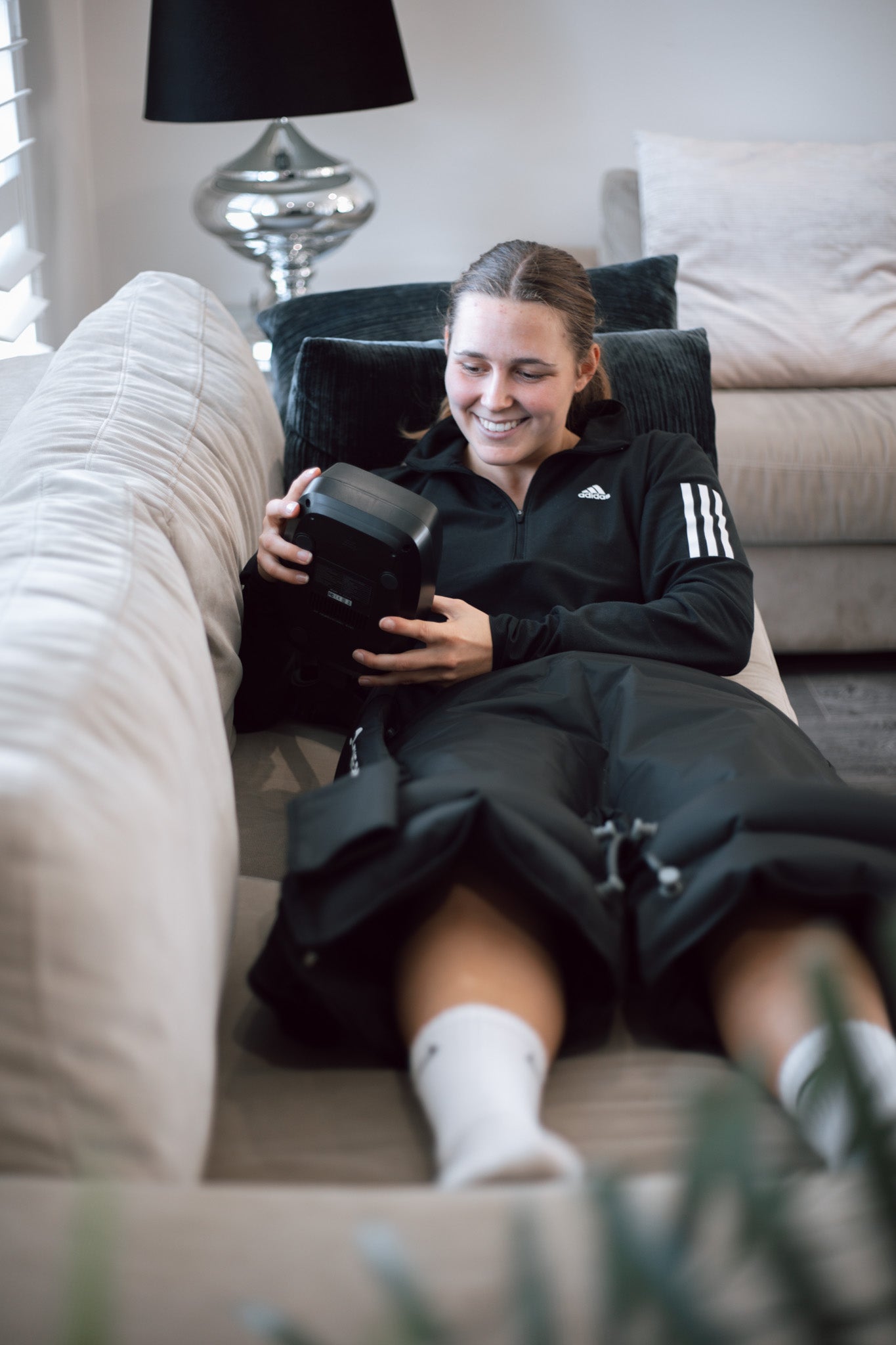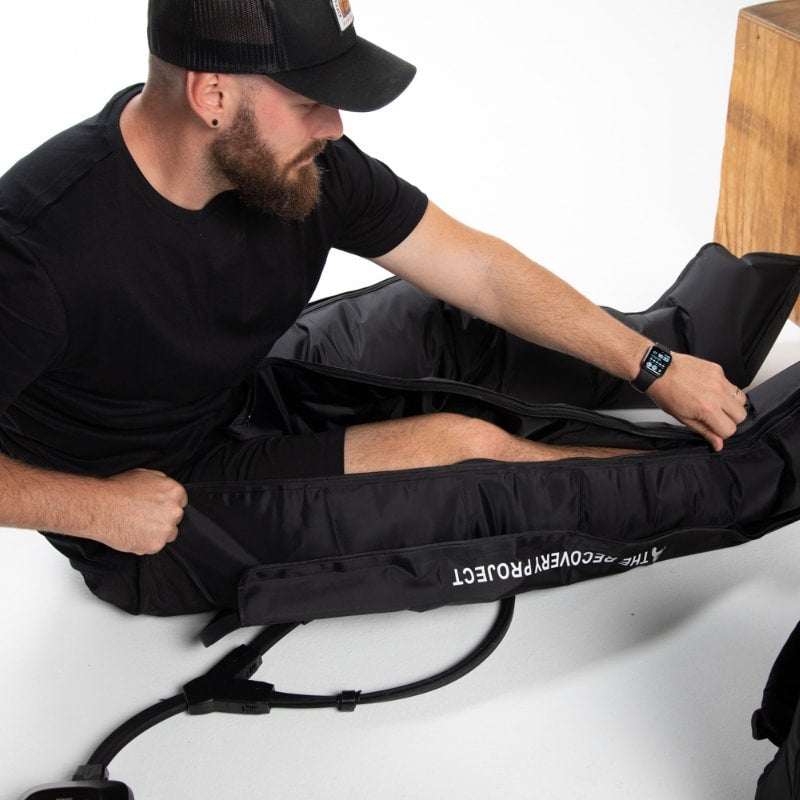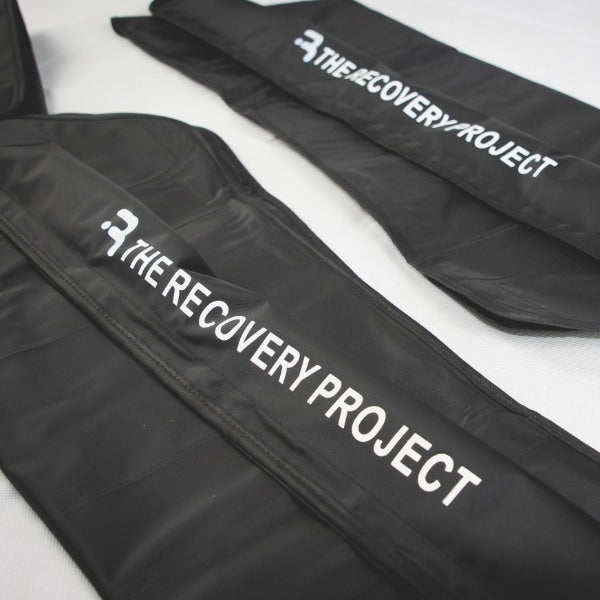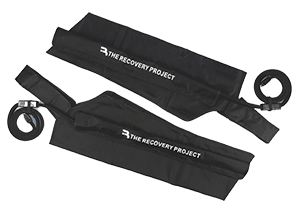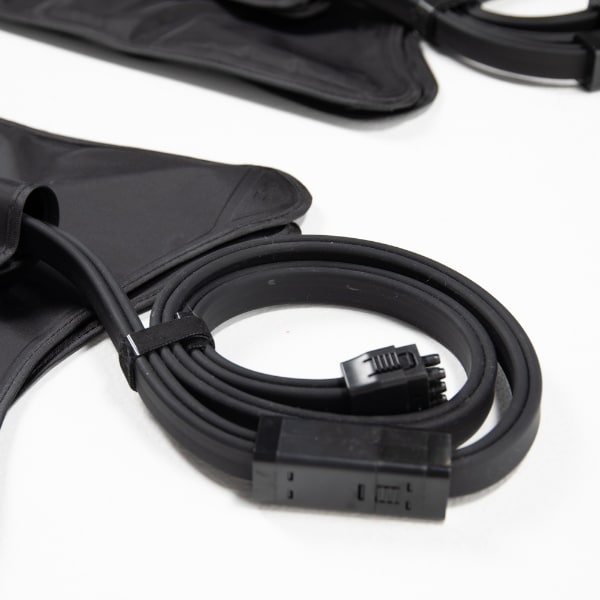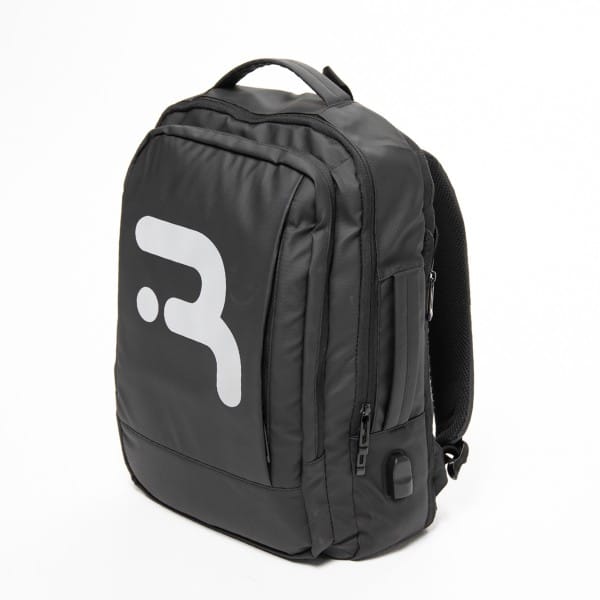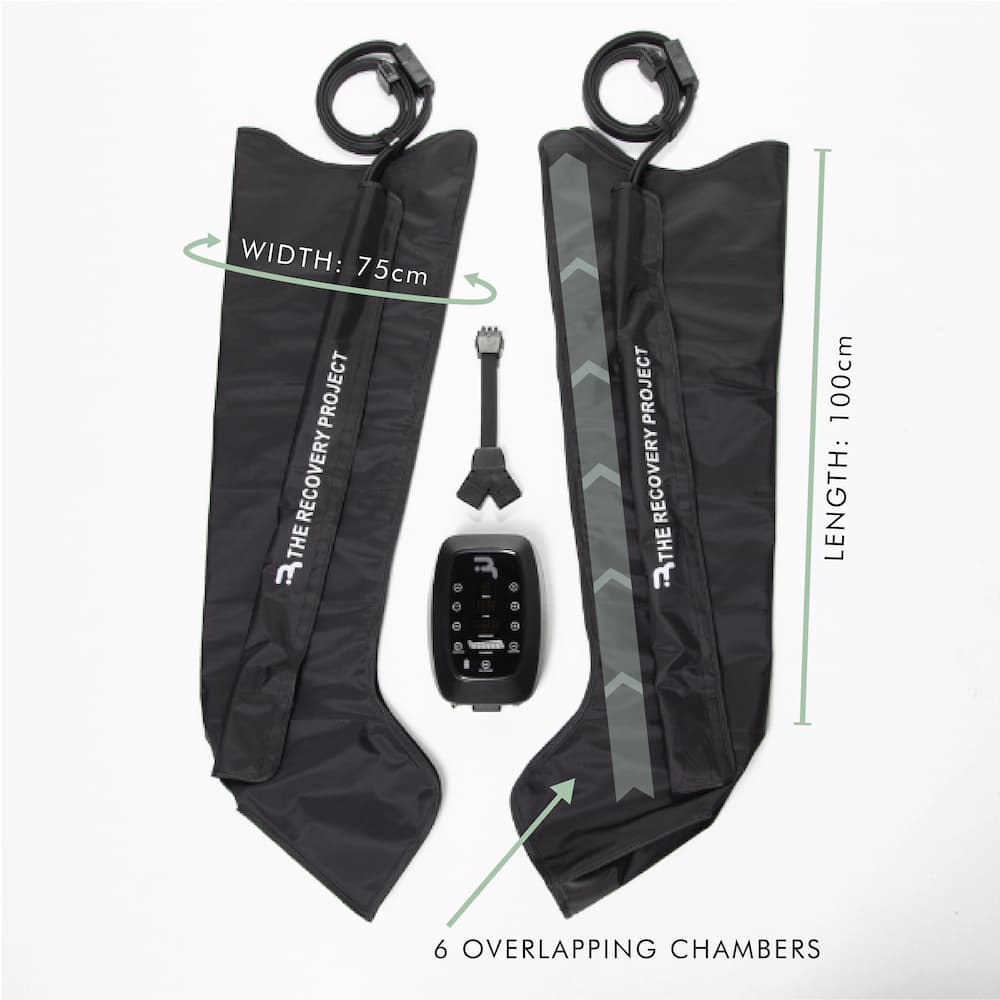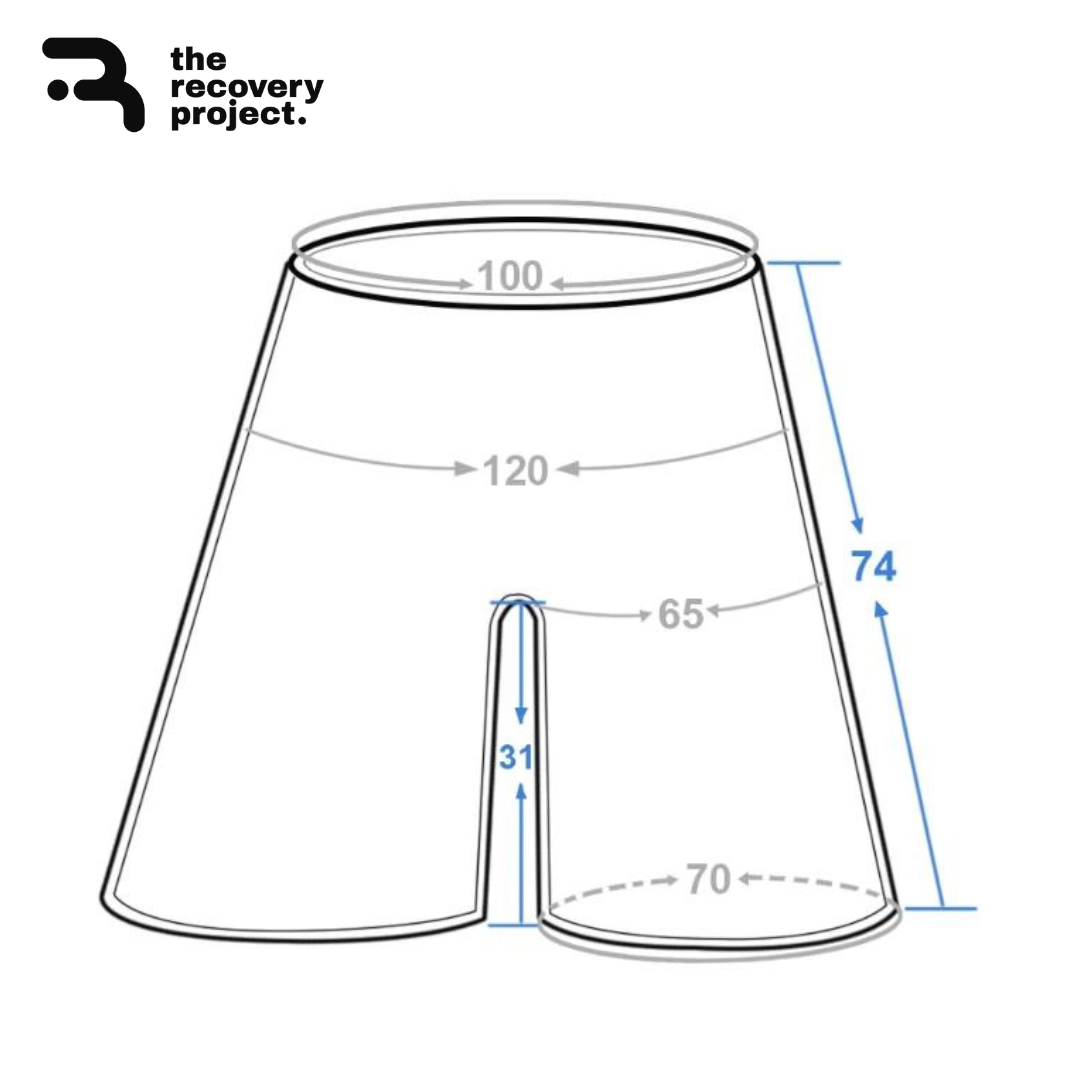 New and Upgraded 2.0 Full Body Compression + FREE Ice Bath
---
Get our New and Upgraded 2.0 Full Body Compression and get a FREE Portable Ice Bath
Experience the Evolution of Recovery with Our New and Upgraded 2.0 Full Body Compression
Elevate your recovery game with the ultimate innovation in athlete rejuvenation. Our redesigned compression gear, equipped with PrecisionPulse Technology, offers you the power to tailor your recovery precisely. Whether you're a dedicated athlete seeking accelerated recuperation or dealing with an injury, our gear redefines recovery functionality, surpassing traditional compression boots.
PrecisionPulse Technology: Your Personal Recovery Solution
Unlock the potential of targeted recovery using PrecisionPulse Technology. Customize your rejuvenation journey by targeting specific compartments for optimal results. Versatility meets innovation, empowering both injured and non-injured athletes alike.
Revolutionary Functionality, Redefined
Step into a realm of superior functionality that transcends conventional compression boots. Our gear isn't just a game changer – it's a recovery evolution. Bid farewell to the discomfort of excess pressure on sore areas and embrace uncompromising quality.
Unleash Complete Muscle Recovery and Performance Enhancement
Experience the pinnacle of recovery with our New and Upgraded 2.0 Full Body Compression. This comprehensive package includes compression boots attachments, compression arm attachments, and hip attachments designed for precise therapy. Transport your recovery companion with ease using the convenient carry bag, and rest assured with our 12-month warranty.
Pressure range of 80-260 mmHg
6 chambers
6 Massage Modes
Customizable time, pressure, and zone settings
Compact, lightweight control unit
Rechargeable lithium-ion battery (2+ hours of use per charge)
Reinforced, durable construction
Premium-grade locking zippers
Integrated internal hosing
Recovery Project Carry Bag
2 x Compression Leg Attachments (Length 100 cm, Width 75 cm) and 2 x Compression Arm Attachments (Length 90 cm) and 1 x Hip Attachments (Lenght 74 cm)
Control Unit
Hoses
Power supply
12-Month Warranty
Free standard shipping on all orders. $24.95 flat rate express shipping. Shipping with Australia Post.
30 Day Money-Back Guarantee

We're that confident in our products that if you're not 100% satisfied, we'll give you your money back, no questions asked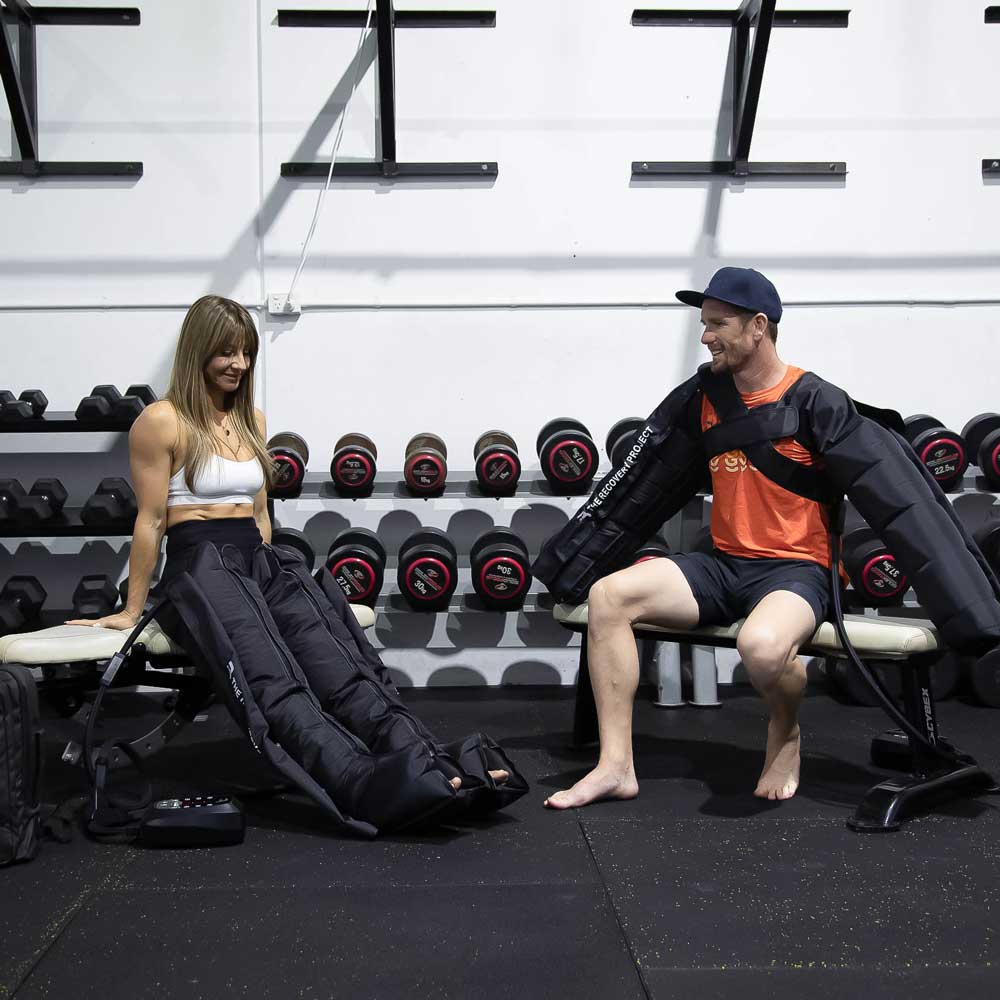 This product is rated 0 of stars.
It has received 10 reviews.
CAN ANYBODY USE COMPRESSION BOOTS?

Our compression boots are safe for home use, however, before use we recommend consulting your doctor if you have any of the following conditions: Acute pulmonary edema Acute thrombophlebitis Acute congestive cardiac failure Acute infections Deep vein thrombosis (DVT) Episodes of pulmonary embolism Wounds, lesions, infection, or tumors at or near the site of application Where increased venous and lymphatic return is undesirable Bone fractures or dislocations at or near the site of application
CAN I USE YOUR COMPRESSION BOOTS WHILE I'M PREGNANT?

We have found that many women who are pregnant use our boots to help relieve swelling and soreness! In any case, it is always best to consult with your doctor to see if this device is right, and safe, for you to use.
WHAT MAKES THE RECOVERY PROJECT COMPRESSION BOOTS DIFFERENT FROM OTHER BRANDS?

Higher pressure range (80-260 mmHg) More chambers (6 overlapping chambers) More massage modes (6 different modes) Ability to turn individual chambers off. For example, if you have a knee or ankle injury you can turn those chambers off to still experience the benefits of compression, but without any pain points.
WHICH COMPRESSION MODE DO YOU RECOMMEND?

We recommend Compression Mode 2 as this provides sequential compression, which the research shows is the most effective for improving blood flow.
WHY IS THERE NO SIZE SELECTION FOR THE COMPRESSION BOOTS?

Our boots are 100 cm in length and 75 cm in width, which is a suitable size for the majority of people. If you are shorter or a youth athlete, then you can use the deactivate chambers feature to turn off the top chamber for a more comfortable fit. This not only saves you the hassle of measuring, but you can also share your boots with a training partner.
Our customer support is available Monday to Friday: 8am-5pm
Average response time: 24-48 h
You may also like
Save $240.00
Save $200.00