This product has no reviews yet.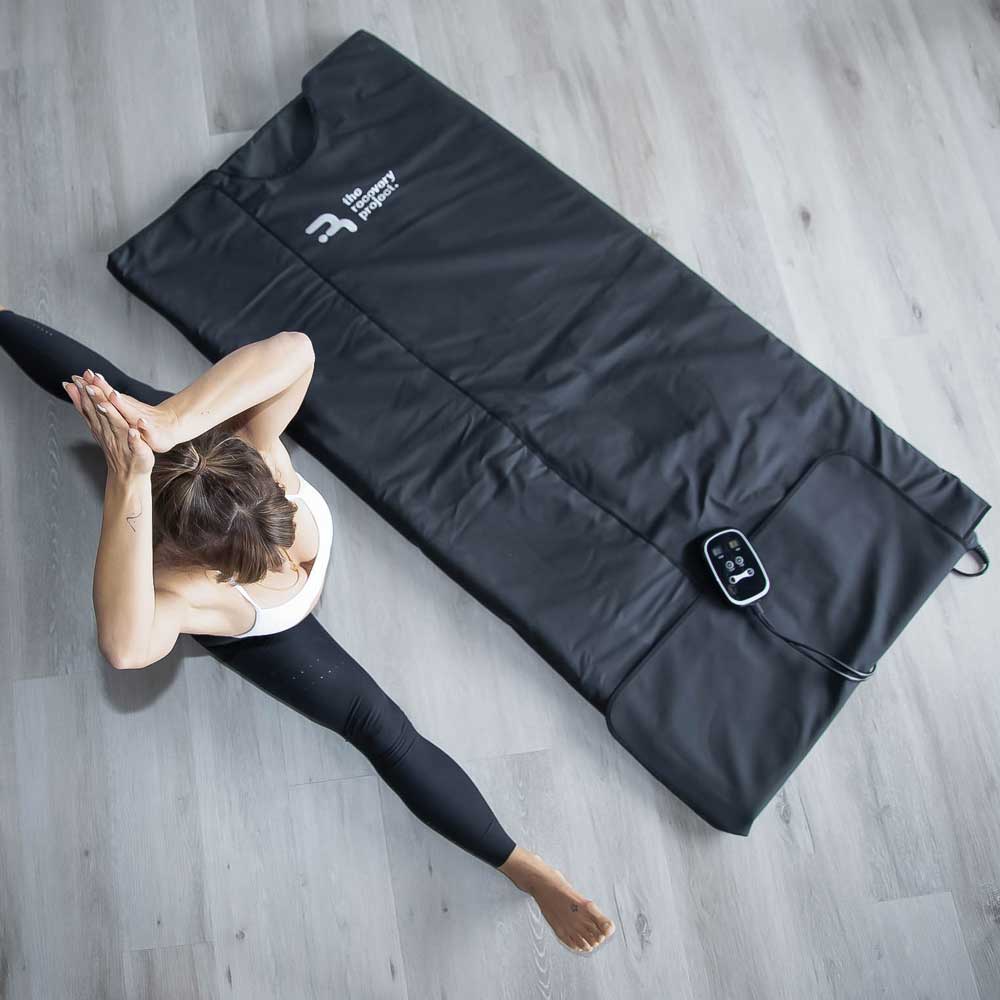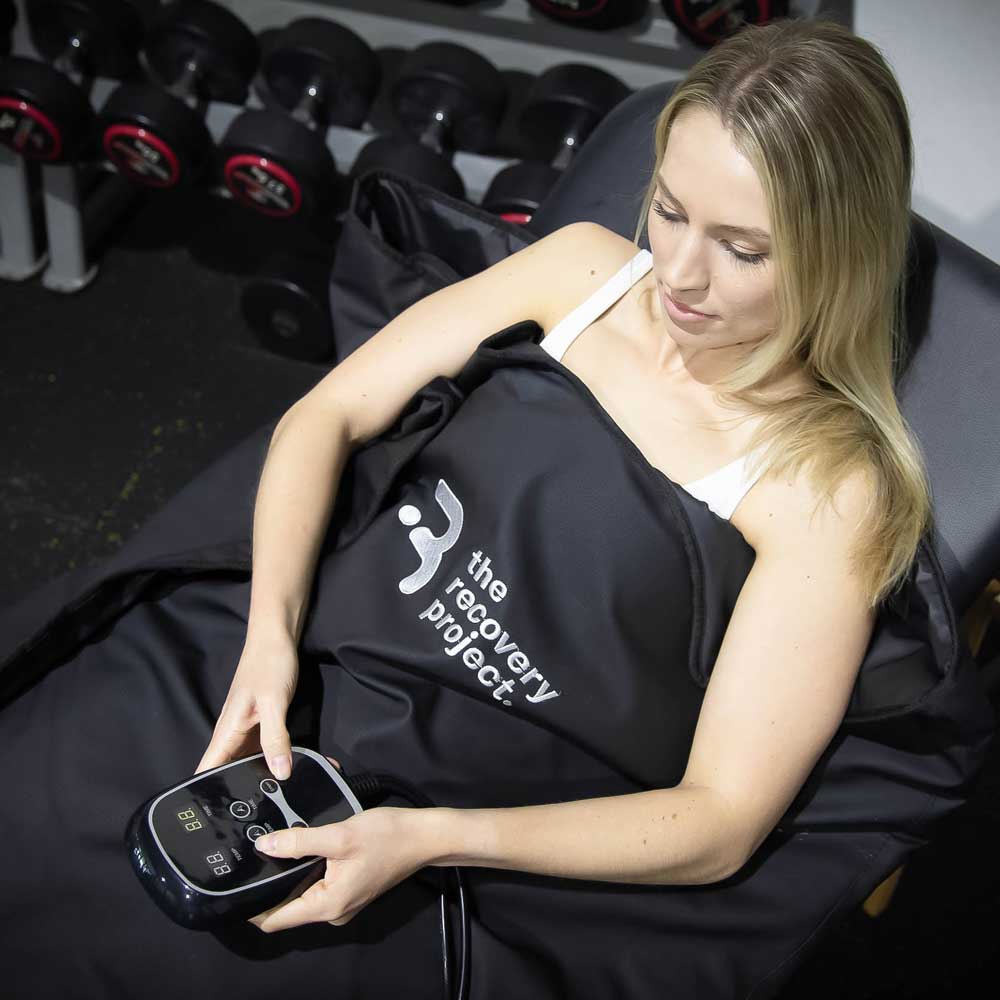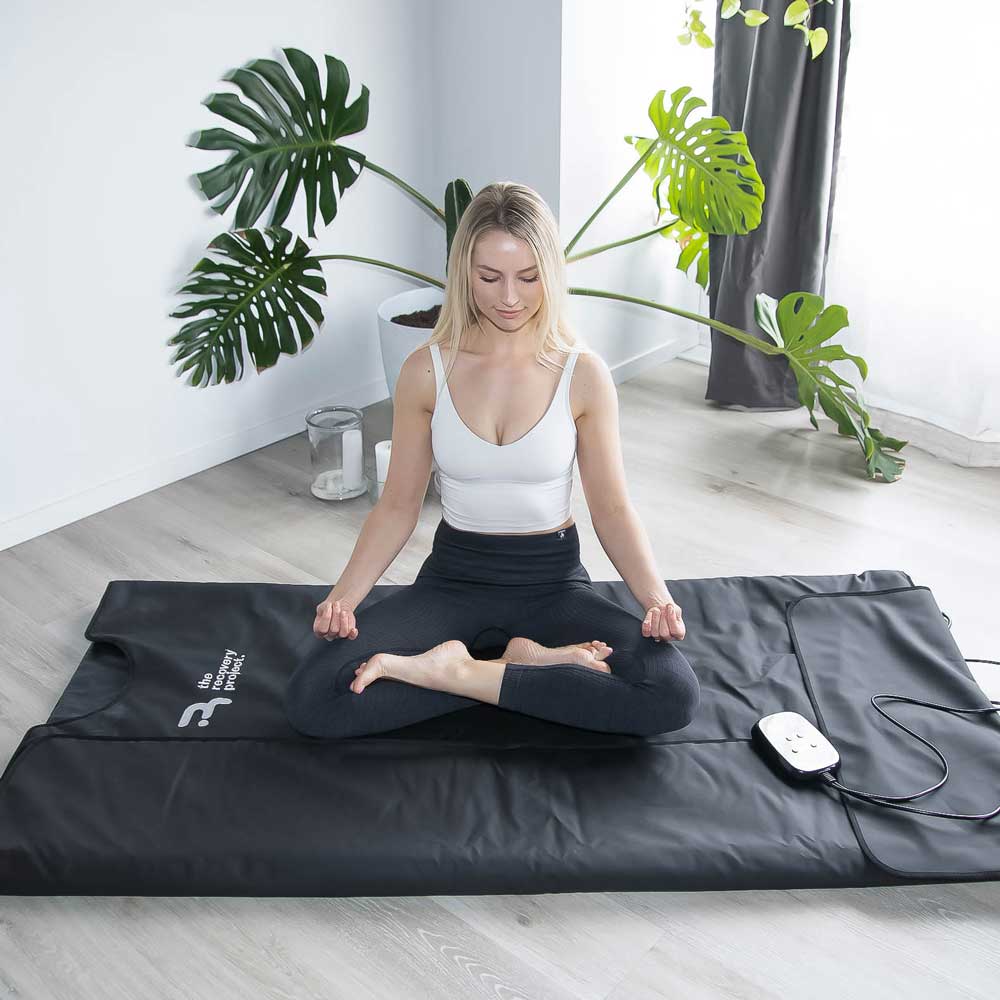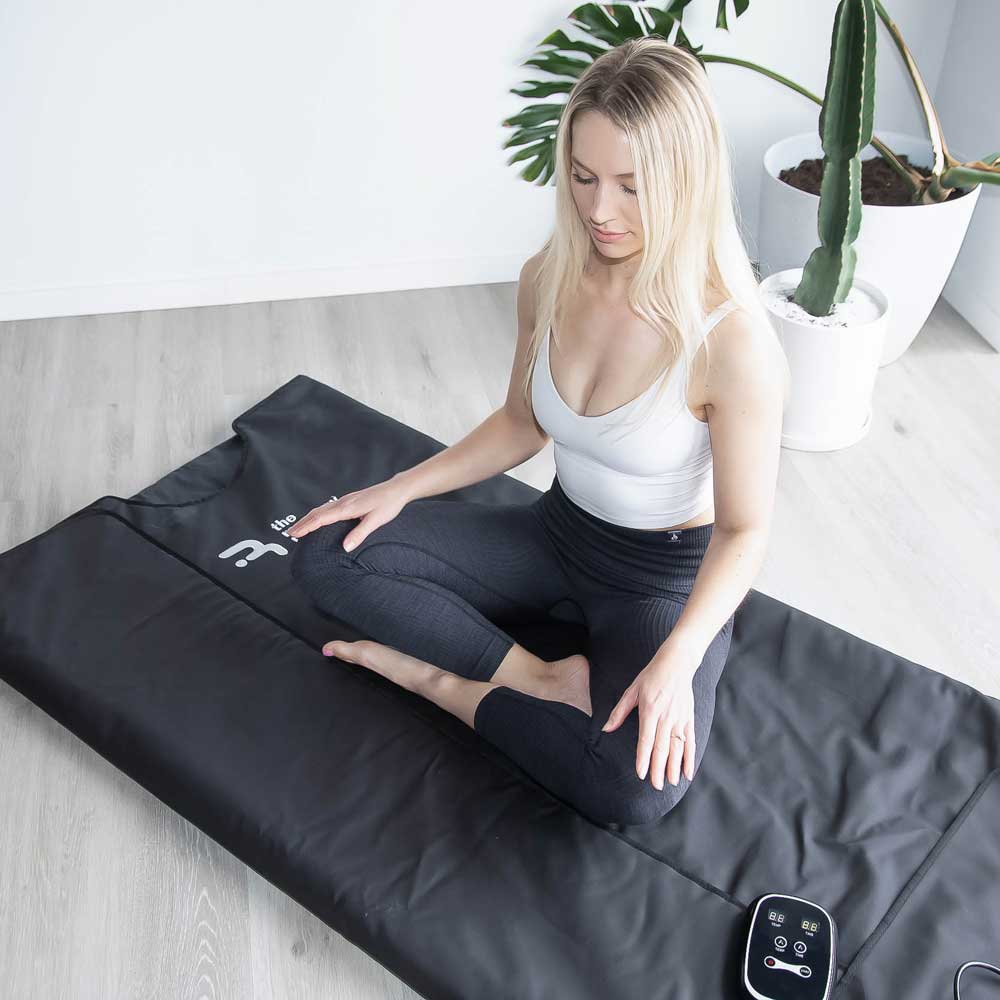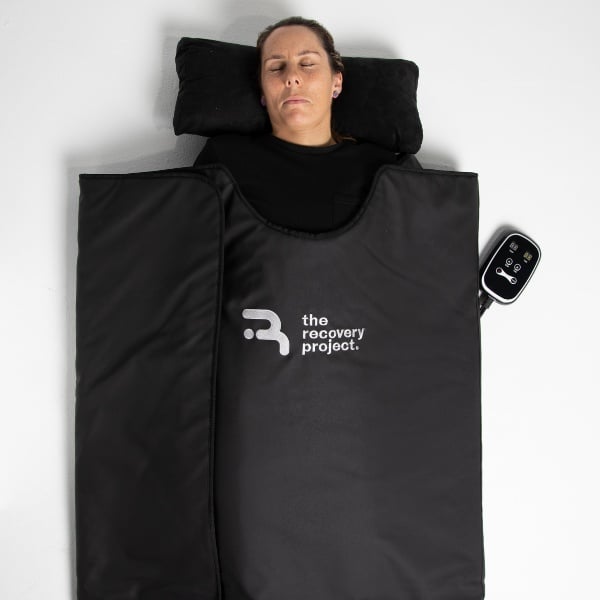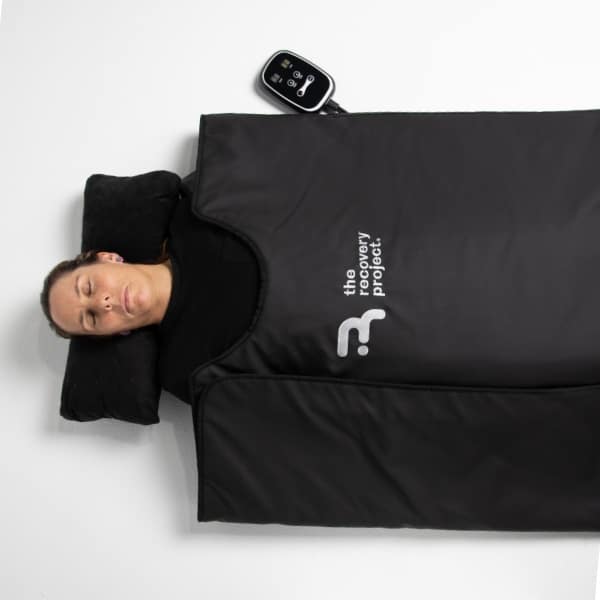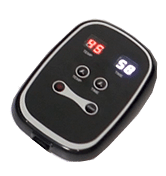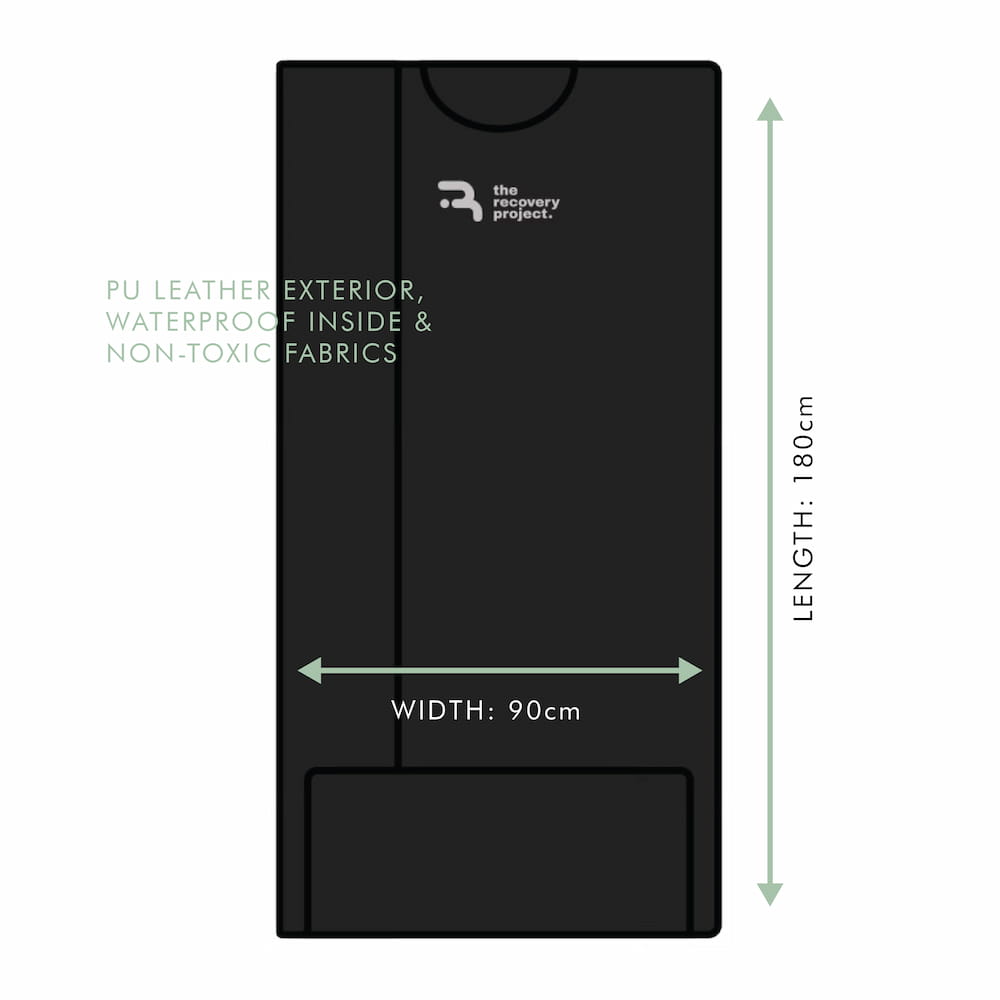 Infrared Sauna Blanket + FREE Ice Bath
---
Get our Infrared Sauna Blanket and get a FREE Portable Ice Bath
Get the benefits of an infrared sauna at a fraction of the cost and space required, all in the privacy of your own home! Relax and experience the upgraded benefits of an Infrared Sauna today.
Heat penetrates your muscles, increasing blood circulation and assisting healing. Infrared heat will also help tight and worn-out muscles to relax. Reduce soreness, pain and fatigue, while improving performance and boosting your mood, all in one therapy!
The Recovery Project's Infrared Sauna Blanket soothes your mind by enveloping your body in tranquil warmth. What's more, a cardio workout has never been so relaxing! See for yourself what all the fuss is about and finish your session feeling invigorated, not depleted like after a traditional sauna.
Type of Infrared: FAR infrared

Heat Settings: 35 – 75 °C

Time Settings: 5-60 min

Size: 180 cm long x 90 cm width

Weight: 9 kg

Materials: PU leather exterior, waterproof inside & non-toxic fabrics
Infrared Sauna Blanket
Controller
Power Supply
12-month warranty
Free standard shipping on all orders. $24.95 flat rate express shipping. Shipping with Australia Post.
30 Day Money-Back Guarantee

We're that confident in our products that if you're not 100% satisfied, we'll give you your money back, no questions asked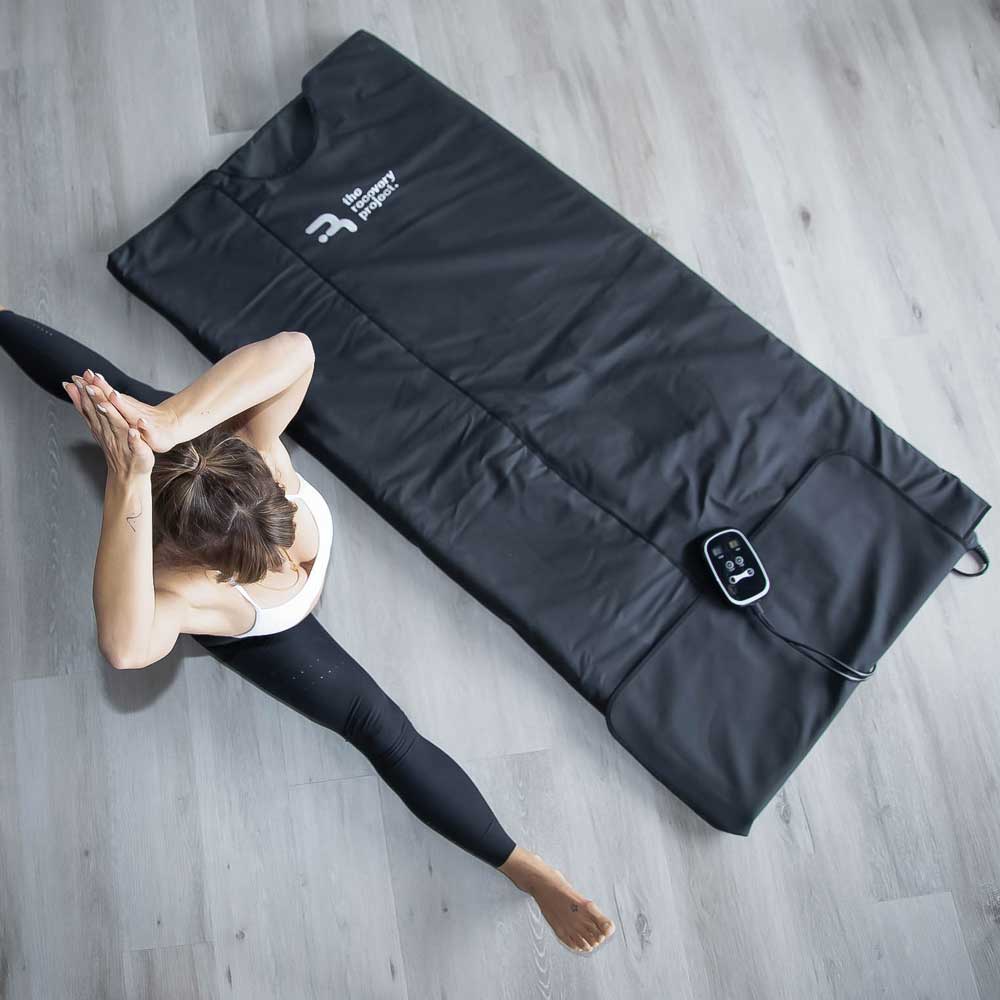 This product has no reviews yet.
DO I GET THE SAME EFFECT WITH MY FACE BEING OUT OF THE BLANKET?

Yes! The blanket heats up your entire body from within, because of the infrared heat. So yes, you'll still sweat from your face as your core temperature increases. Put on some headphones and relax to your favourite music, podcasts or audiobook!
HOW DO YOU CLEAN THE BLANKET?

Keeping our sauna blanket clean is easy. First, we always recommend to lay a towel down inside. This gets 90% of the job done as you just sweat into the towel (much like you would in a normal sauna). Cleaning is then as simple as cleaning your yoga mat. Lay the blanket out flat and wipe down with a towel to remove the sweat. We then recommend spraying with a natural cleaning spray.
HOW DOES AN INFRARED SAUNA BLANKET DIFFER FROM A REGULAR INFRARED SAUNA?

Your Recovery Project Infrared Sauna Blanket uses the same heating technology as an infrared sauna, emitting far infrared wavelengths. The experience is much the same, but you sauna while lying down instead of sitting up in a traditional box sauna.
HOW LONG DOES THE BLANKET TAKE TO HEAT UP?

10-15 minutes to full temperature, or 2minutes before you start feeling a little heat. Remember to use your blanket on-top of a heat proof surface.
Yes! Our blankets have been made specifically with low EMF heating.
WHAT'S THE RECOVERY PROJECT BLANKET MADE FROM?

We use a high-quality leather exterior and a waterproof interior. All heating layers are protected with fireproof insulators.
WILL I BE LAYING IN MY OWN SWEAT?

No, you won't be laying in a puddle of sweat! We recommend placing a towel down first, so when you sweat, you will sweat into the towel, just the same as you would in a traditional sauna where you would put a towel on the bench first before sitting down. Don't worry, we know that a Sauna Blanket might seem like a weird concept at first, but it is actually super easy to keep clean!
Our customer support is available Monday to Friday: 8am-5pm
Average response time: 24-48 h
You may also like
Save $240.00
Save $200.00
Save $30.00